EVANSTON IL GARAGE DOOR
Our customers are valuable for us and it is our absolute priority to give you total satisfaction and we prove our worth in all our services.
At Evanston Garage Door, we guarantee you fast service, with our fast response period, and 24/7 garage door repair service, our professional technicians are highly trained and well equipped with top-of-the-line technology and unparalleled knowledge to handle all types and kinds of garage door repair troubles fast and reliable.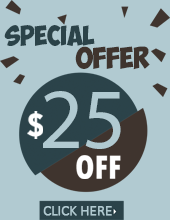 EVANSTON GARAGE DOOR REPLACEMENT
Do you have a garage door, a garage door opener, a broken spring or any other garage door part that needs repair? Evanston Garage Door is the company for you! We are the leading garage door company in Evanston, IL that is well known in bringing the best value of client's money providing only top quality yet affordable garage door replacement services for residential and commercial properties. We are the official and leading suppliers of reliable garage doors in the Evanston, IL for so many years now.
We are dedicated in providing complete satisfaction of garage door replacement services to our customers in Evanston, IL area absolutely in a very reasonable price. Whatever garage door concern you have whether simple or complicated call Evanston Garage Door at 847-260-8015 and our friendly representatives are happy to help you with all your concerns. Call us today and we will prove to you our worth and value as we did with our loyal customers.
Our companies take pride in providing garage door options and solution in the entire Evanston, IL and nearby area.